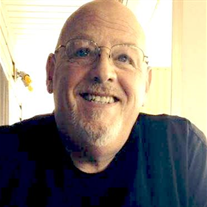 John "Goose" Bernard Ragusa, Owings, MD passed suddenly on Friday, May 13, 2016.

He was predeceased by his parents, Peter and Rita Cardano Ragusa. He leaves his loving wife of 33 years, Cheryl Goddard Ragusa, two children John (Heather) and Patti (Shawn) and a granddaughter Hannah. He is also survived by two brothers, Peter (Laura) and James (Vickie) and mother-in-law Margaret "Peggy" Schultz as well as sisters-in-law Barbara Calhan, and Kellie Goddard, brothers-in-law Tom Goddard (Linda), John Goddard (Kathy), and Daniel Goddard; Aunt Carmella Ragusa Broughton, nieces and nephews Lisa and Jimmy Ragusa, John, Megan and Ryan Calhan, and Jennifer, Lauren and Michael Goddard, as well as many close cousins and friends.

John retired from the Prince George's Fire Department as a Fire Lieutenant after 20 years of service in 2002. After retiring from PGFD, he was a realtor and Broker/Owner in a real estate company. Most recently, he worked at Kinetix, inspecting fire prevention systems in government buildings.

Goose enjoyed hosting events for family and friends, especially several crab feasts over the summer. He always had a story about his childhood with his cousins. He was proud of his Italian heritage and enjoyed serving his specialty: Italian meatballs and home-made pasta. Some of his best meals were created for his brothers in the fire department during his shifts or tailgating before Redskins games.

John was a passionate sports fan, in addition to supporting the Washington sports teams, he coached little league baseball for 12 years. He was president and a member of the Northern High School Athletic Boosters Club for 6 years, while his children attended. He golfed frequently at local courses and enjoyed taking trips for golf outings. He was a member of the Covenant Community of Jesus the Good Shepherd Catholic Church in Owings, MD.

John loved the Outer Banks, it was his favorite place to vacation. He enjoyed early morning walks on the beach with his wife, and breakfast at the Dunes Restaurant.

As an expression of sympathy, memorial contributions may be made in John's honor to the American Heart Association , 4217 Park Place Court, Glen Allen, VA 23060. Arrangements provided by Lee Funeral Home.