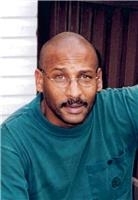 On Thursday, May 12, 2016, Nick E. Blair peacefully died after a brief illness to complete the plan God had for his life. Nick was born in Philadelphia, Pennsylvania on October 24, 1959, the beloved son of the late Nelson E. Blair and Alice M. Blair.

He joined the United States Navy after high school to pursue his love of mechanics and aircraft. Nick continued his passion for aircraft mechanics after an honorable discharge in 1986, working for DynCorp at Patuxent River Naval Air Station until 2014.

Nick loved photography and enjoyed taking pictures of nature and aircraft: building model cars and military aircraft. He enjoyed attending various air and car shows. Most of all he loved being a doting father.

Left to cherish and celebrate Nick's life are his children Michael DeVan Blair and Renee N. Townsend; his mother, Alice M. Blair; brother, Michael E. Blair; a host of family and dear friends, and his loyal dogs, Ghini and Ginger.

Arrangements provided by Briscoe-Tonic Funeral Home.