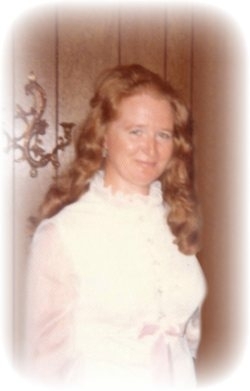 Kathleen Patricia Harr, 77, of Leonardtown, MD passed away on April 30, 2016 at her home. She was born October 19, 1938 in Washington, DC to the late Frederick William and Lorine Augusta Teske Taylor.

Kathleen was employed as an accounting administrative assistant at the Officer Candidate School in Quantico, VA until her retirement. She was an avid reader, wrote poetry and journaled. She enjoyed listening to music and dancing. Other hobbies included listening to sports events on the radio, especially NASCAR and basketball. She also liked to spend time in her flower gardens. She often enjoyed a cigarette, Little Debbie Cakes and coffee. She loved her family, especially Caillou, her little man, and Carmen, her sweetheart.

Kathleen is survived by her daughter, Patricia V. Rose of Callaway, MD, a stepson, Johnny Jay Johnson of Florida; her siblings, Alicia Mickey Garnett, Robert W. Taylor and Joseph W. Taylor; 9 grandchildren; 19+ great grandchildren 4 great-great grandchildren and many extended family. In addition to her parents, she is also preceded in death by her daughters, Donna Darlene Riley and Brenda Arlene Meyers; her brother, John Cross Gibbs, her husband's, James Lynwood Rose, Richard Lewis Johnson and Delmar Wayne Harr; and her companion, Elwood (Woody) Carpenter.

All services will be private. Memorial contributions may be made to St. Jude Children's Research Hospital, Post Office Box 1000, Dept. 142, Memphis, TN 38148. Arrangements by the Brinsfield Funeral Home, P.A., Leonardtown, MD.