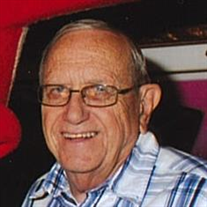 Ralph Dixon Connatser, 83, of La Plata, Maryland died April 29, 2016 at his residence. He was the son of William Harrison Connatser and Shirley Dixon Connatser. He was also predeceased by his daughter, Rebecca D. Connatser.

Ralph was a Veteran of the United States Navy, having served from 1952-1956 and was a communications specialist at the Department of the Defense (U.S. Government) for 38 years. He enjoyed cruises and taking care of his house and yard.

He is survived by his wife of 60 years, Ina Lee McGinnis Connatser. He is also survived by his son, Ralph D. Connatser, Jr.; his daughter, Phyllis A. Hamilton; his brothers, Coy Connatser and wife Carolyn, Frank Connatser and wife Mildred, and Herman Connatser and wife Katie; and his grandchild, Daniel Cather.

Funeral Services will be private. Arrangements provided by Raymond Funeral Service.