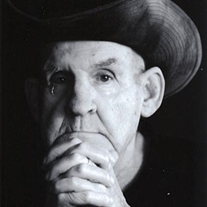 Hunter Long Fox, age 82, of Indian Head, MD died April 28, 2016 at his residence. Son of the late Lloyd Sylvaneus Fox and the late Sarah Catherine Long Fox. He is also predeceased by his brother, Benjamin Fox.

Hunter was a Retired Supply Sergeant with the United States Army for more than 20 years and was of the Lutheran faith. He loved his motor home, camping and fishing. He also enjoyed gardening and woodworking. Most important to him was being with his family.

He is survived by his wife of 27 years, Ruth Ann Van Sickle Fox. Father of Hunter L. Fox, II (Charles Matula), Pamela L. Harding (Charles), Tamera L. Fox (Eddie Nolan), Katrina L. Showalter, and Elsey L. Beath (David); stepfather of William A. Moffatt (Patricia), Timothy M. McKimmie, Sr. (Sharon), Patricia A. Lehman, and Jennifer R. Griffith (David). Also survived by two sisters, Sue Pullen and Elsmar Cross; seventeen grandchildren; and eleven great-grandchildren.

Friends received on Wednesday, May 4, 2016 from 5-8pm at Raymond Funeral Chapel, 5635 Washington Avenue, La Plata, MD where Funeral Services will be held on Thursday, May 5, 2016 at 10am. Interment Maryland Veterans Cemetery, Cheltenham, MD at 11am with Army Honors. Memorials are requested to Hospice of Charles County, 2505 Davis Road, Waldorf, MD 20603. Arrangements provided by Raymond Funeral Service.