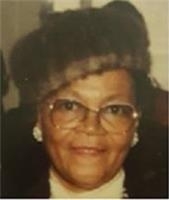 Mary Elizabeth Wade, 92, of Hughesville, MD passed away on April 23, 2016.

Family will unite with friends on Wednesday, May 4, 2016 for visitation at 10 am until Mass of Christian Burial at 11 am at St. Mary's Catholic Church of Bryantown, 13735 Notre Dame Pl, Bryantown, MD 20617. Interment to follow at the church cemetery.

Arrangements provided by Briscoe-Tonic Funeral Home.