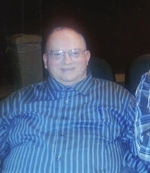 Charles "Charlie" "Skeets" Kenneth Walsh, 76, of Great Mills, MD formerly from Leonardtown, MD and Louisville, KY passed away on April 23, 2016 in Washington, DC. Born on February 8, 1940 in Louisville, KY he was the son of the late Emma Amelia Priest and Thomas William Walsh.

Charles was preceded in death by his wife Doris Catherine Nuthall (Walsh) on February 11, 1997 and whom he married in Leonardtown, MD. Charlie is survived by his children; Kathleen Walsh Gurklis (Michael) of Red Lion, PA, Thomas Walsh of Richmond, VA, Julie Fiol (Michael) of Bel Air, MD, 5 grandchildren; Logan Edward Fiol, Rose Katherine Walsh Gurklis, Evan Michael Walsh Gurklis, Liam Kenneth Walsh Gurklis, and Brady Spenser Fiol, and brother James (Don) Walsh of Louisville, KY. He was preceded in death by his siblings; John (Jack) Walsh, Naomi Ansbach, and Thomas Walsh.

Charlie came to St. Mary's County from Louisville, KY in 1959 to study at Sacred Heart Novitiate on the campus of what is now St. Mary's Ryken High School. He worked at Camp Calvert on Breton Bay the summers of 1961-1965, while studying at the Catholic University of America in Washington, DC. He graduated with a Bachelor of Arts with major in Chemistry in 1965. Charlie taught chemistry and mathematics at Ryken High School 1965-1970 and received a Master in Art of Teaching Mathematics and Science from the University of Notre Dame 1969. He also received Master of Arts in Education from George Washington University 1975.

He worked with St. Mary's County Public Schools from 1976 until 2003: Leonardtown Middle school, 1976–1983; Leonardtown High 1984-1991, Supervisor of Mathematics for St. Mary's County Public Schools 1991-2003. Charlie was involved with St. Mary's County Government as Director of Summer Youth Employment from 1975–1991, and a member of St. Mary's County Ethics commission 1993-1997. Charlie taught Mathematics and Chemistry at CSM as Adjunct Professor 1983-1999, and Mathematics at CSM as Associate Professor 2003-2015.

His three children: Kathleen - Associate Professor of Social Work at Millersville University in Millersville, Pennsylvania; Thomas – General Manager of Canine Adventure Richmond, Virginia; and Julie – Senior Research Nurse Multiple Sclerosis at John Hopkins University in Baltimore, Maryland. Charlie's teaching career was from 1965–2015. He belonged to the Unitarian University Fellowship of Southern Maryland, Elks, among countless other organizations.

The family will receive friends on Wednesday, April 27, 2016 from 6:00 PM to 7:00 PM in the Mattingley-Gardiner Funeral Home, Leonardtown, MD. A Funeral Service will follow at 7:00 PM in the funeral home chapel with Chaplain James Gibbons Walkers officiating. Interment will be private. Contributions may be made to; MedStar Georgetown University Hospital Palliative Care Program. Arrangements provided by Mattingley-Gardiner Funeral Home.