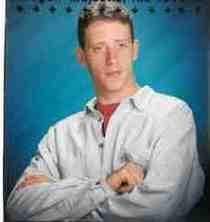 Bryan Anthony Krolczyk, 40, of Prince Frederick, MD passed away at his home on April 24, 2016. Bryan was born in Houston, Texas on February 13, 1976. His family moved to Calvert County when he was six years old. He graduated from Calvert High School. He was an accomplished athlete, playing baseball and football (SMAC). He married his high school sweetheart.

Bryan worked as a financial planner for a mortgage company. He had many interests and hobbies including playing golf, fishing, playing cards and watching his team, the Dallas Cowboys. Bryan enjoyed country music and believed that he sounded like Travis Tritt when he sang Karaoke, in spite of remarks to the contrary.

Bryan is survived by his mother, Diane Krolczyk; brothers, Brad and Anton Krolczyk, III; children, Chase, Max and Josie Krolczyk; nieces, Addison Krolczyk and Gracie Bradford; nephews, Brandon Krolczyk and Perry Bradford; many aunts, uncles and cousins in Texas and many cherished friends.

Immediately following the service, all are invited to gather at Serenity Farms in Prince Frederick to plant sunflower seeds in honor of Bryan. In lieu of flowers, memorial contributions may be made to Full Gospel Assembly of God/ Celebrate Recovery, 890 Solomons Island Road S., Prince Frederick, 20678. Arrangements provided by Raymond Wood Funeral Home.