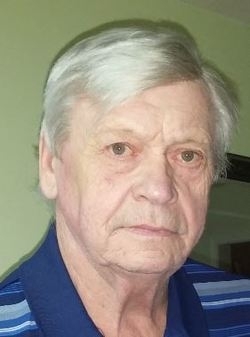 Allen Duke Latimer Sr., 69, of Prince Frederick, MD, died on April 16, 2016 at his residence. Born May 29, 1946, in Cheverly, MD, he was the son of the late Owen Francis and Louise Beatrice (Myers) Latimer.

Allen was a family man and enjoyed being outdoors, especially crabbing, fishing, hunting and camping.

Predeceased by his parents and his grandson Allen D. Latimer III; Allen is survived by daughter Shannon Weaver (Scott) and sons Allen Latimer, Jr. (Vickie), David Latimer (Connie) and Zecarial Cargill. Also surviving are 4 grandchildren (Trisha, Heather, Travis, and James), 3 great grandchildren (Haleigh, Rylie, and Addison) and siblings, William Latimer and Irma Shepherd.

The family will welcome friends on Thursday, April 21, 2016 at Brinsfield-Echols Funeral Home, P.A., 30195 Three Notch Road, Charlotte Hall, MD 20622 from 2:00 pm to 4:00 pm and 6:00 pm to 8:00 pm. A funeral service will be held at 10:00 a.m. on Friday, April 22, 2016 at Brinsfield-Echols Funeral Home, P.A. Interment will follow at 11:30 am at Cedarville Assembly of God Cemetery, 11600 Cedarville Rd, Brandywine, MD 20613. In lieu of flowers, memorial donations can be made in Allen's name to: Calvert Hospice, P.O. Box 838, Prince Frederick, MD 20678. Arrangements provided by Brinsfield-Echols Funeral Home.