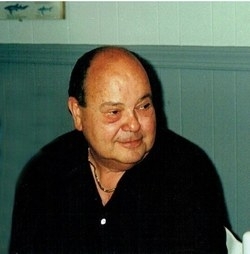 Jack Melvin Shriver, 74, of Hollywood, MD died April 15, 2016 at his home surrounded by his loving family. Jack was born November 15, 1941 in Washington, D.C. to the late Woodrow Albert Shriver and Mary Ann Galant Shriver and was raised in Cheverly, MD graduating from Bladensburg High School.

On January 26, 1963, Jack married his beloved wife, Carol Ann Shriver at Cheverly United Methodist Church. Together they celebrated over 53 wonderful years of marriage.

Jack was a successful entrepreneur; he built homes in Prince George's County for several years, and was the owner/operator of Falcon Delivery Service, under contract to the National Institutes of Health to deliver air freight to and from the Washington and Baltimore airports. Later he entered into a successful partnership with his sister, Sherri, and they owned and operated The Greenery Nursery in Hollywood, MD.

After selling the nursery, he and two partners operated Swing and Swat, a miniature golf course, batting cage and driving range. He enjoyed the business industry and gave his sons a wonderful work ethic which assisted them in their careers; his oldest son a successful External Wholesaler and Senior Vice-President at BNY Melon, his two younger sons successful restauranteurs, first operating Clarke's Landing Restaurant in Hollywood and now owning and operating The Lighthouse Restaurant and Dock Bar in Solomons Island. Jack took great pride in sharing all their successes and, in retirement, continued to offer his wisdom.

He enjoyed collecting cars, most recently a 1982 Porsche and a 2000 Mustang Saleen. However, his greatest love was for his family. He enjoyed vacationing with his entire family in Cancun, MX, North Carolina and Florida where they made memories for a lifetime. He especially enjoyed spending time with his grandchildren and his pet Morkies, Daisy and Dewey.

In addition to his beloved wife, Jack is also survived by his sons, Scott Kirk Shriver (Mary) of Charlottesville, VA, Rex Anthony "Rusty" Shriver of Hollywood, MD, and Nicolas Woodrow "Nick" Shriver (JoHanna) of Leonardtown, MD; his sister, Sheral Ann "Sherri" Shriver St. Clair (Joseph) of Clements, MD; his grandchildren, Colby, Gabrielle, Evan, Ava and Zoe. In addition to his parents, he is also preceded in death by his brother, David Galant Shriver.

A Memorial Life Celebration will be held on Thursday, April 28th from Noon to 3:00 pm at The Lighthouse Restaurant & Dock Bar, 14636 Solomons Island Road, Solomons, MD 20688. Memorial Contributions may be made online at www.walkfor epilepsy.org, contributing to Team Gabrielle (his granddaughter), or by mail: Epilepsy Foundation, Attention: Donor Services, 8301 Professional Place East, Suite 200, Landover, MD 20785 or to Hospice of St. Mary's, P.O. Box 625, Leonardtown, MD 20650. Arrangements by the Brinsfield Funeral Home, P.A., Leonardtown, MD.