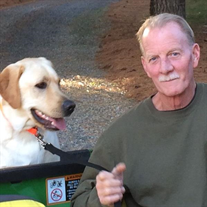 Frank Gary Owens of Huntingtown, MD passed away on Monday, April 18, 2016, at the age of 61.

In 2009, Frank retired from the U. S. Postal Service, Hyattsville Post Office after 20 years of service. He was also employed part-time at Roland's Grocery Store in Chesapeake Beach, MD. Frank enjoyed fishing, woodworking and Nascar.

He was the beloved husband of Joanna (Martenis) Owens. In February, 2016, they celebrated their 18th wedding anniversary. He was the loving father of Amanda Owens and James Rega and brother of Kimberly Owens, Scott Owens and the late Steve Owens. He is also survived by grandchildren, Trevor and Lily Owens and Carmen Rega; and nieces Angelina Cucimotta and Taylor Owens.

A Memorial Gathering will be held at Frank's home on Friday, April 22 from 5 to 8 pm. In lieu of flowers, memorial contributions may be made to: Save the Bay, Chesapeake Bay Foundation, The Philip Merrill Environmental Center, 6 Herndon Avenue, Annapolis, MD 21403 – www.cbf.org. Arrangements provided by Lee Funeral Home.