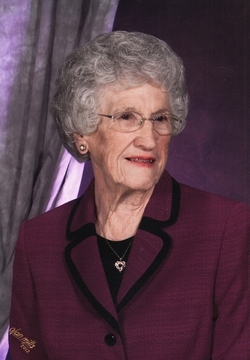 Marthaleine Ruth Farr, 88, of Leonardtown, MD passed away on April 12, 2016 in Leonardtown, MD. Born on April 3, 1928 in Leonardtown, MD, she was the daughter of the late Agnes Nora Swann and Joseph Johnson Swann.

Ruth was the loving wife of the late James Samuel Farr whom she married on May 3, 1947 in Morganza, MD and who preceded her in death on December 11, 2010.

Ruth is survived by her children; Margaret Farrell (Jamie) of Chaptico, MD, James Farr (Chris) of White Plains, MD, George Farr (Carole) of Avenue, MD, Thomas Farr (Malinda) of Leonardtown, MD, Richard Farr (Joan) of Leonardtown, MD, 10 grandchildren and 6 great grandchildren.

She was preceded in death by her siblings; Hope Swann of Chaptico, MD, Joseph Swann of CO, Charles Swann of Cobb Island, MD, Mary Edith Fadely of Nebraska, and Richard Swann of Annapolis, MD.

She was a lifelong St. Mary's County, MD resident and graduated from St. Mary's Academy. Ruth worked as a homemaker. She enjoyed gardening, playing cards, lunch with friends, bus trips and spending time with family.

The family will receive friends on Thursday, April 14, 2016 from 5:00 PM to 8:00 PM with prayers recited at 7:00 PM in the Mattingley-Gardiner Funeral Home, Leonardtown, MD. A Mass of Christian Burial will be celebrated on Friday, April 15, 2016 at 10:00 AM in St. Joseph's Catholic Church, Morganza, MD with Father Keith Woods officiating. Interment will follow in the church cemetery.

Pallbearers will be: Joe Swann, Timmy Farrell, Todd Farr, Brian Farr, Patrick Farr, and Mock Mattingly. Contributions may be made to the Leonardtown Vol. Rescue Squad, P.O. Box 339, Leonardtown, MD 20650, and Seventh District Vol. Rescue Squad, P.O. Box 7, Avenue, MD 20609. Arrangements provided by Mattingley-Gardiner Funeral Home.