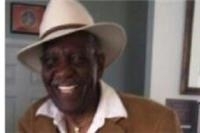 Joseph St. Ledger Berry Sr., 75, of Lexington Park, MD passed away on Monday, April 11, 2016, surrounded by his loving family.

Family will unite with friends on Wednesday, April 20, 2016 for visitation at 9:00 am until time of service at 11:00 am at First Missionary Baptist Church, 46370 Pegg Ln, Lexington Park, MD 20653. Interment to follow at Queen of Peace Cemetery, Helen, MD.

Monetary donations to help with funeral expenses may be made directly to Briscoe-Tonic Funeral Home by cash or credit card. No checks accepted. Arrangements provided by Briscoe-Tonic Funeral Home.