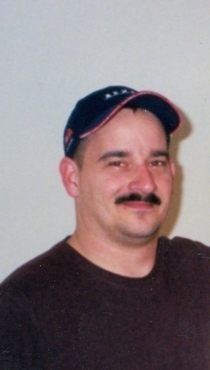 Darrell J. Medley II, of Waldorf, MD passed away on April 11, 2016 at the University of MD Charles Regional Medical Center. Darrell was born on July 29, 1971 in Idaho Falls, ID to the late Darrell G. Medley.

He is survived by his wife, Dawn Medley; sons, RJ Williams (Caitlin), Sean Medley and Mark Holl; daughter, Kaytlin Medley; mother-in-law, Polly Beeler; brother-in-law, David Beeler; sister-in-law, Madeline Montgomery; nephew, Nicholas and grandson, Trey.

Darrell spent 4 years in the Air Force and became a steam fitter. He was an apprentice, journeyman, teacher and proud member of Local #602. Darrell was also a former member of the Southern Maryland Chapter of Bikes for Christ. He loved hunting, shooting and reloading guns and was a talented musician and great cook.

The family will celebrate Darrell's life on Saturday, April 16, 2016 from 1:00 to 3:00 PM at the Arehart-Echols Funeral Home, 211 St. Mary's Ave., La Plata, MD. Interment will be held at a later date. Arrangements provided by Arehart-Echols Funeral Home.