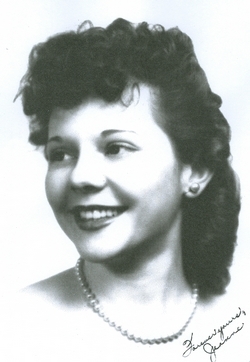 Jeanne Wait Cooper, 88, of Prince Frederick passed away April 1, 2016. She was born September 19, 1927 in Edgington, IL to William and Hadessa (Elliott) Wait.

Jeanne was raised in Illinois and moved to Maryland in the mid-'60's. She was employed as a legal secretary for various law firms. In her leisure time she enjoyed true crime novels, the Miami Dolphins and listening to Frank Sinatra and Johnny Mathis. She also loved lighthouses and Portland, Maine, as well celebrating all of the holidays, especially Christmas. She was also known as an excellent cook to her family.

Jeanne was preceded in death by her husband Jack McCoy Cooper. She is survived by her son Jack M. Cooper and his wife Rose of Dunkirk and her daughter Sherre Dodson and her husband Bob of Marietta, GA. She is also survived by 2 grandchildren, 1 great-granddaughter and 2 great-great grandchildren.

Arrangements provided by Rausch Funeral Home.