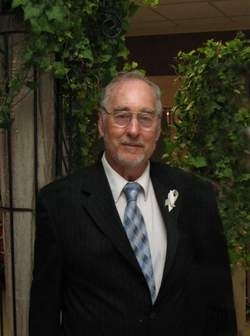 John 'Singy' Tippett, 82, of Hollywood, MD passed away on April 2, 2016 at his home surrounded by his family. He was born on September 15, 1933 in Washington, D.C. to the late Tabor Tippett and Rosalee Sweeney Tippett.

On May 11, 1963, John married Barbara Tippett in Washington, D.C. Together they celebrated over 52 years of marriage. He was a dedicated firefighter with the Washington D.C. Fire Department until he retired in 1980 and moved to St. Mary's County.

In addition to his wife, John is survived by his children, Tracie Tippett, Jodi Tippett and Gregory (Heather) Tippett, of Mechanicsville, MD; his grandchildren Matthew (Stefanie) and John Michael Tippett and Veronica (Tyler) Jordan, and great grandchildren Evy, Eli and Riley. He is also survived by his siblings, Joan Dalton, Jean Terry, Michael Tippett, and Thomas Tippett of Hollywood, MD.

A Mass of Christian Burial will be celebrated by Reverend Raymond Schmidt on Wednesday, April 6, 2016 at 11:00 a.m. at St. John Francis Regis Church, 43927 St. Johns Road, Hollywood, MD 20636. Interment will follow in the church cemetery.

Memorial Contributions may be made to: D. C. Firefighters Burn Foundation, P.O. Box 4565, Washington, D.C. 20017 or the Chesapeake Bay Foundation, 6 Herndon Avenue, Annapolis, MD 21403. Arrangements by the Brinsfield Funeral Home, P.A., Leonardtown, MD.