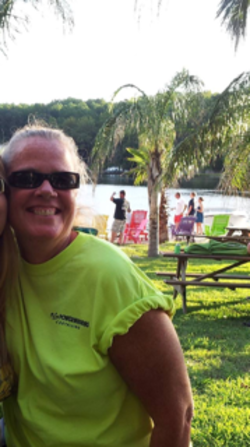 Jean "Jeannie" Miller passed away on Sunday, March 27th, 2016, at her home in Dameron, MD. Jeannie was born on June 20, 1958 in Washington DC to Theresa and Clinton Shipp.

Jeannie lived in Annapolis, MD for a large portion of her life. During this time she had a successful career with Lockheed Martin and accomplished the joy of being a mother to her only child, Ashley. Roughly, 5 years ago, Jeannie continued her fulfilling journey by moving to St. Mary's County MD. At this time she began her memorable career at St. Mary's College of Maryland. Over the years she had a large impact throughout the campus and community known by her friends and co-workers as a positive force and a breath of fresh air. Jeannie lived a fulfilling life and is remembered by family and friends who will never forget her contagious smile.

In addition to her mother, Jeannie is survived by her partner and best friend JoDee Carvalho, her daughter, Ashley Miller, her sisters, Julia Brenza and Valerie Miller, along with her close family and friends, Cheryl and Tom Nelson, Debra Waln, Mary Ann and Billy Miller, Katherine Stone, Emily Carter, and her fellow co-workers at St. Mary's College of Maryland.

Jeannie will be eternally remembered by all that had the opportunity to know her and to love her. All services will be private. Arrangements by the Brinsfield Funeral Home, P.A., Leonardtown, MD.