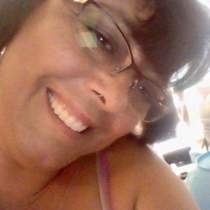 Toni Lynn Gebauer, 52, of Lusby, MD passed away in her home on April 1, 2016. She was born in Cambridge, MD to Wondell and Sandra Hummer Hayton.

She was employed as a contract specalist for the Federal Aviation Administration. Toni enjoyed reading, coloring, crocheting and sewing, but her true passion was her family. She valued the time she spent with her loved ones and taught them to do the same.

Toni is survived by her mother, Sandra Roe of Cambridge, MD; husband of five years, James Gebauer; son, Ray Stack and his wife Rhonda of Chesapeake Beach, MD; daughters, Nicole Tippett and her husband Frankie of Lusby, MD, Tina Slattery and her husband, Shane of Perry Hall, MD, and Hailey and Lily Gebauer or Chesapeake Beach, MD; brothers, James Hayton of Huntington, W.V., Bud Hayton of Lakewood, MD, T.H. Hayton of Easton, MD and Scott Hayton of Huntingtown, MD; sisters, Eileen Facarazzo of Prichard, W.V., Donna Smith of Huntington, W.V. and Jill Dilts of Ohio; eight grandchildren and many nieces and nephews. Her father, Wondell Hayton and brother, Jerry Dale Hayton predeceased her.

Arrangements provided by Raymond Wood Funeral Home.