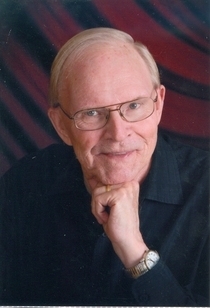 Robert Thomas Walker Sr., 75, of Pomfret, MD died on March 29, 2016 at the George Washington University Hospital in Washington, DC. Robert was born in Bear, DE on August 5, 1940 to the late James Raymond Walker and the late Mary Grimes Cooper. He was also preceded in death by his brother, William; and sisters, Helen Williams and Jean Kessell.

He is lovingly remembered by his wife, Julia; sons, Robert, Jr. (Lina) and David (Karin); sister, Frances; granddaughters, Sierra and Keri; and a host of relatives and friends.

In 1958 Robert enlisted in the USAF. From 1965 until his retirement as a Master Sergeant in 1978, Robert served with the Air Force Office of Special Investigation (AFOSI). His assignments took him to Korea, Texas, New Jersey, Alaska, Maryland and Washington, DC. After leaving the USAF he held several positions before returning to AFOSI as a civilian in 1981. He retired from AFOSI in 2000.

Robert was an active member of St. Joseph's Catholic Church and was a fourth degree member of the Knights of Columbus. He was known for his kindness and generosity.

A Viewing will be held on Sunday, April 3, 2016 from 6 to 8PM at the Arehart-Echols Funeral Home (211 St. Mary's Ave., La Plata, MD 20646); Mass of Christian Burial will be held on Monday, April 4, 2016 at 11AM at St. Joseph's Catholic Church (4590 St. Joseph Way, Pomfret, MD 20675); Burial will be held on Monday, April 11, 2016 at 10:15AM at the MD Veteran's Cemetery (11301Crain Hwy., Cheltenham, MD 20623). In lieu of flowers, memorial contributions can be made to St. Joseph's Capital Campaign Fund or to your favorite charity. Arrangements provided by Arehart-Echols Funeral Home.