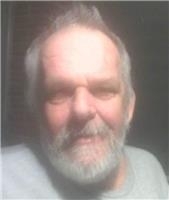 James (Sonny) Davis Milstead Jr., 63, of Charles County, MD passed away on March 26, 2016 at University of Maryland Charles Regional Medical Center, La Plata, MD with family at his side. James was born on March 3, 1953 in Charles County, MD to the late James D. Milstead, Sr. and Mary Marguerite Burch.

James served in the U.S. Army. After his service to our country, he later became employed at different trades, including his last being with Six Flags of America. James' hobbies included watching the Washington Redskins and local drag racing, going fishing and working on cars.

He is survived by his children, Cynthia A. Milstead, of St. Mary's County and Christopher Milstead, Sr., of St. Mary's County; 6 grandchildren, Johnathan, Ryan and Alexander Stevenson, Christopher, Jr., Abel and Blake Milstead, as well as brothers, sisters, nieces and nephews.

A Memorial Service will be announced at a later date. In lieu of flowers, donations may be made to Briscoe-Tonic Funeral Home.