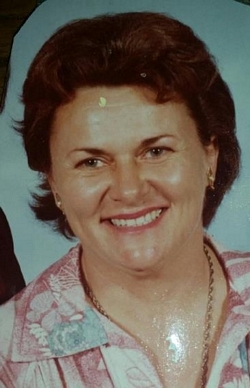 Thelma Virginia (Turner) Stallings, 78, of Owings passed away March 29, 2016. She was born March 5, 1938 in Sunderland to Joseph Percy and Nellie Viola (Hardesty) Turner. Thelma was raised in Sunderland and attended Fairview Elementary, Calvert Junior High and Calvert High School, graduating in 1956.

Soon after, she married Bruce Edward Stallings on September 8, 1956 and they lived on the Stallings family farm where they built their home. Thelma was primarily a homemaker and farmer on the family farm. She also worked side by side with her husband in their Bar-B-Que businesses in Calvert County and Harpers Ferry.

Thelma was a member of Mt. Harmony United Methodist Church and in her leisure time she enjoyed playing the piano, reading, cooking, working on the farm and spending time with her family.

Thelma is survived by her husband Bruce E. Stallings of Owings; son Robert Bruce "Bobby" Stallings and his wife Vicky and daughter Julie Anne Watt and her husband Dan all of Owings. She is also survived by granddaughters Lacy Underwood and her husband George of North Beach, Michelle Stallings of Owings, and grandson Joseph Stallings and Shawna of Nashville, TN; great-grandson George Underwood of North Beach and sister Ruth Caouette of Huntingtown, as well as numerous nieces and nephews. She was preceded in death by her brother Franklin Turner.

Arrangements provided by Rausch Funeral Home.