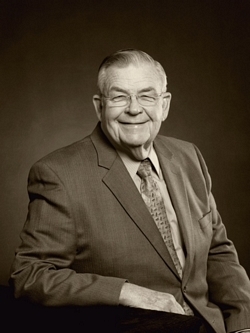 Carl Bailey Bowen, 76, of Huntingtown, Maryland died peacefully March 28, 2016 surrounded by his loving family. Carl was born on May 11, 1939 at Calvert Memorial Hospital to Nellie Wilson (Hance) Bowen and J. Austin Bowen. He was raised in Huntingtown and attended Huntingtown Elementary School and Calvert High School.

Carl had a true love of music and played in the High School Band and also was a member of the Playboys orchestra which entertained at dances and functions throughout Southern Maryland. Carl worked with his father in the J. Austin Bowen and Son Concrete Company. Much of their work can be seen throughout Calvert County. He was a master at fixing just about anything and it was put to test with his three daughters. In 1981 the business was sold to Edward B Howlin and Carl continued in a management role until his retirement.

Carl married Sharon Lee Bresnahan on January 21, 1967 and continued to live in Huntingtown, Maryland raising three daughters Lonnie, Shelley and Chrissy. Carl was a member of the Huntingtown United Methodist Church, member of the Elks Lodge, had served as the King Lion of the Calvert County Lions Club and member of the Board of Directors for the 22C Eye Bank.

He enjoyed camping, boating, biking, gardening and spending time with his friends. He like his father measured his wealth by his friendships. In recent months he was truly humbled by the love and support of his friends and family. He took great pride in his grandchildren and would travel anywhere on a weekend to watch each of them play their respective sports.

Carl was preceded in death by his parents J Austin and Nellie (Hance) Bowen and his brother Donald A. Bowen. Carl is survived by his wife, Sharon Bowen, of 49 years; daughters: Lonnie Bowen, Shelley Zeigler and her husband Dennis and Chrissy Miller and her husband Jason. Carl enjoyed 5 grandchildren Savannah Lee Miller, Austin Wayne Zeigler, Dawson Carl Miller, Sammie Jean Zeigler and Jesse Thomas Zeigler.

Arrangements provided by Rausch Funeral Home.