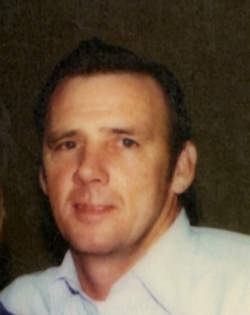 James Melvin Forrest, 75, of Ridge passed away Sunday, March 27, 2016. He fought a hard battle, beating all odds against him for the past 4 months. Truly devout, it's fitting he rose to heaven on Easter thus beginning his new life. He passed away at home with his devoted wife of 51 years, Minnie and his cherished daughter, Rebecca Lyn at his side.

Born June 22,1940 to Esther and Howard Forrest of Ridge, Melvin entered the Air Force in 1962. Stationed in Aiken, S.C. he met the love of his life, Minnie. They married in 1964 and have been inseparable for past 51 years. He retired in 1993 from Atlantic Test Range.

Melvin was the epitome of 'family man'. He was truly happy to go to heaven knowing he would be reunited with his beloved son, James Daryl Forrest (1969-2010) and his grand-daughter, Jenna Lyn Martin (1997). He is also meeting back up with his parents, Esther and Howard, his brothers, Leonard and Ben Forrest and his sister, Anna Ellis (Paul) and sister-in-law, Neota Forrest (Leonard) and brother-in-law Charlie Norris (Gloria). He is also predeceased by his family in South Carolina, Brinkley and Ruby Adkinson, mother and father-in-law, James and Randy Adkinson, brothers-in-law.

Left behind mourning him here are his wife, Minnie Adkinson Forrest, his daughter Rebecca Forrest, his beloved grandson, Jonathan Martin and his family, Kim and Ariana, brother John Forrest (MaryAnn), and his sisters, Gloria Norris, Nancy Joy (Jimmy), Betty McDonald and Rose Hayden (Clyde). In South Carolina, he is survived by brothers-in-law, Ronnie and Gerald Adkinson. His multitude of nephews and nieces all loved him like a father. Melvin's special extended family included Austin and Valerie Axtell and their family. He will be so terribly missed by us all.

Melvin's extended family included most of Ridge, his coworkers on base and just about everyone he met. He is known for his generosity, his thoughtfulness and his true spirit of giving. Minnie joked that it was a good thing no one asked for her, because he would probably give her away too. His garden could feed most of the community and often did. He oystered and crabbed for hours, just to give stuff away. He never forgot anyone and was generous to everyone. He really never met a stranger. Minnie and Lyn sometimes stood around in Amish nurseries while Melvin talked plants for hours with other shoppers. He sometimes turned the conversation to politics and was never shy about his opinions. He often exclaimed to Lyn, "If only people would READ and EDUCATE themselves!"

A voracious reader, he read everything from the bible (cover to cover, many times) to fiction to biographies to how-to books. His brain was amazing, he could talk to anyone about anything and did. He never hardly sat still, always had something that he had to do. His best friend, his brother, John and he were inseparable. They split wood, cut trees, worked the tobacco and the garden, oystered and crabbed like one person. He loved sitting under a tree with his brothers having a drink at the end of the day talking about what had been done, what needed to be done and when it would be done.

Also, he was very charitable. He supported many local charities as well as children's charities overseas. A regular contributor to his local parishes, he also helped by giving his time and his energy to any project. A life-time member of the American Legion, he believed firmly in taking care of people who were in need. He was rare in that he did these things, but never talked about them. Just did what was needed, and went about his life. Melvin never needed people to know or give him kudos; he did good deeds from his heart.

Melvin could do just about anything. Once he took his old Mazda pickup back into the woods to bring back some wood. He filled it up, started the truck and the cab moved forward, but the bed didn't. Always crafty, he walked home and grabbed some wood, some bolts and a roll or two of duct tape and walked back. A few hours later he pulled up into the yard with a truck full of wood!

Melvin was a helluva ball player too. He played softball for years for the American Legion in Ridge. Infamous for never wearing shoes to play, Melvin was also known for his rocket arm from the outfield. Most of his family was right-handed, he was left-handed. The family had one glove for a right hander. Melvin would catch the ball, toss it into the air, rip the glove off his hand and throw it to the infield with the same hand and beat the runner most of the time. He was a legend and is in the Softball Hall of Fame.

Melvin was a true patriarch for his whole family. He took people to appointments, fixed appliances, babysat and ran errands and did just about everything for everyone. One of his happiest days was the day his great-granddaughter came into his life. Ariana Lyn was born in 2013 and was the light of Melvin's life since. He called her "Pop-Pop's baby doll" and she was one of the reasons he fought so hard to stay here.

Melvin will live on in the hearts of everyone he touched. His kindness, his generosity, his sense of fairness, his love are all gifts we will never forget and will always honor. In that spirit, we ask that donations be made in his name to St. Cecelia's Food Bank or to the Ridge Volunteer Rescue Squad. There will be no funeral/prayers. He absolutely loved family gatherings, with kids running and laughing and just having a blast. So we will host a party on May 15, 2016 in his memory at the American Legion in Ridge beginning at 1:00. Fr. Scott will offer a short prayer around 1:30. Then we will eat, drink and be happy in the knowledge that we were all so very lucky to have known such a great man. You can wear shoes if you want, but Dad wouldn't mind bare feet at all!