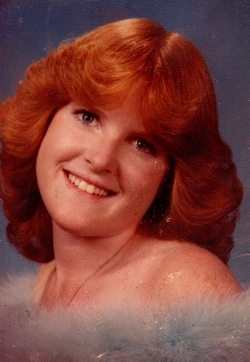 Donna Lynn Resnick, 49, of Waldorf, MD passed away suddenly on March 27, 2016 at her residence. Born May 23, 1966 at Edwards Air Force Base, CA she was the daughter of Paul Douglas Ballantyne and Phyllis Ann (Douglas) Ballantyne. Donna was a Manager for Tower Self Storage.

Donna is survived by her husband, Carl Joseph Resnick; her children, Logan Romanowicz, Tiffany Morrison, and Elyce Resnick; three grandchildren; and siblings, Patty Robinson, Paul Ballantyne, Beth Parkison, and April Maldonado.

Family will receive friends on Friday, April 1, 2016 from 2:00 p.m. until 4:00 p.m. at the Rausch Funeral Home, 20 American Lane, Lusby, MD 20657 where a service will be held at 4:00 p.m. Interment will be private. Contributions to help with funeral expenses may be made to the Go Fund Me Website at www.gofundme.com/tdwhyhwk. Arrangements provided by Rausch Funeral Home.