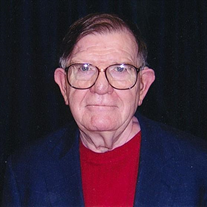 Waldemar Otto Peltzer, 91, of Solomons, Maryland died March 24, 2016 at the Solomons Nursing Home. Son of Julius Peltzer and Natalie A. Eggert Peltzer and was married to Lorraine Havranek Peltzer.

He was an accountant with Indian Rock Corporation in New York City for 50 years and was a wonderful father and grandfather. He was survived by his sons, Rodney and wife Amey, Brett and wife Jan, and Dexter and wife Marisol; his brother, Robert Peltzer and wife Marilyn; and his grandchildren, Kaitlyn, Derek, Parker, Ana, Emily, and Mark.

Arrangements provided by Raymond Funeral Service.