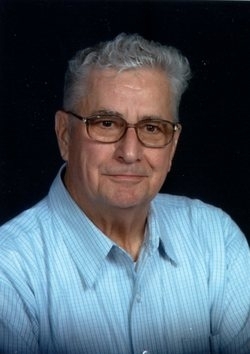 Michael Walter Michalski, 81, of Leonardtown, MD passed away on March 24, 2016 at St. Mary's Nursing Center. Michael was born on December 29, 1934 in Eastern Baltimore County near Sparrows Point, MD to the late Walter and Josephine Petza Michalski.

When the area became industrialized a move was made to a farm on the Northern Eastern Shore near Cecilton, MD. The principle crops were grain, sweet corn and green vegetables. Michael was fond of the arts, particularly classical music. He served on the Commission of Arts and Science of Baltimore County for over eight years. He was a member of the Knights of Columbus & St. Aloysius Parrish.

Michael was drafted into the Army in 1959, entering the Signal Corps and was trained in long distance communication systems. He served at the Tobyhanna Signal Depot in Pennsylvania and then in Germany; attached to the 2nd German Corp in Ulm, Germany eventually returning to the communication base at 7th U. S. Army in Stuttgart, Germany. The Berlin Wall was constructed during the tour in Germany.

After release from military service, he worked in technical positions at Bendix Radio and Bethlehem Steel, then going to work for The American Totalisator Company which furnished the ticketing issuing and computing equipment for the pari-mutuels at the racetracks. In 1968, he was employed by Baltimore Gas and Electric Company, first doing control work in Electric Construction Dept. and advancing to Sr. Instrument Technician in Electric Test primarily concerned with bulk power metering. In 1981 he transferred to the Quality Assurance Dept. becoming a certified vendor auditor, monitoring vendor activities in regards to the Calvert Cliffs Nuclear Power Plant.

Family will receive friends on Monday, March 28, 2016 from 5:00 - 8:00 p.m., with prayers at 7:00 p.m. at the Brinsfield Funeral Home, P.A. 22955 Hollywood Road, Leonardtown, MD 20650. A Mass of Christian Burial will be celebrated by Reverend David Beaubein at 10:00 a.m. at St. Aloysius Catholic Church, 22880 Washington Street, Leonardtown, MD 20650. Interment will follow at Queen of Peace Cemetery, 38888 Dr. Johnson Road, Mechanicsville, MD 20659. Arrangements by the Brinsfield Funeral Home, P.A., Leonardtown, MD.