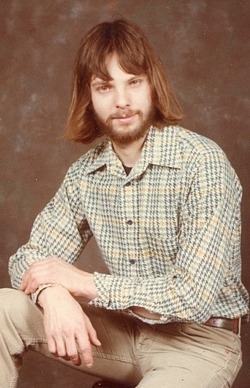 Glen Darmofalski, 56, of Huntingtown, MD passed away March 19 at the University of Maryland Medical Center in Baltimore, MD. Glen was born September 25, 1959 to Constantine and Lotte (Brunnig) Darmofalski at the US Air Force Base Hospital in Cambridgeshire, England. Glen was raised in Forestville, MD and graduated from Suitland High School in 1977.

He married Kimberly L. Ford on June 14, 1986 and they lived in Lothian until moving to Huntingtown in late 1999.

He was employed as a steel fabrication foreman with S.A. Halac Iron, Inc. of Sterling, VA for many years. In his leisure time Glen enjoyed fishing, watching football, cars, yardwork, listening to his old rock and roll albums, and spending time with family.

Glen was preceded in death by his parents, and is survived by his wife Kimberly Lynn "Kim" Darmofalski, sons Glen, Jr. and Joseph C. Darmofalski and daughter Sarah L. Darmofalski, all of Huntingtown; a grandson Seth Darmofalski of Sunderland; a sister Diana Peterson and husband JP of Upper Marlboro, and many nieces, nephews, and cousins. He is also survived by his devoted chocolate lab, Bobo.

Arrangements provided by Rausch Funeral Home.