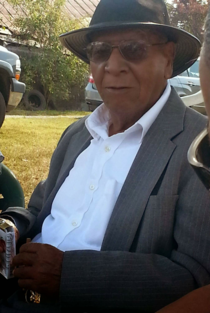 James Kelsco Savoy Sr., 85, of Sunderland, MD died at home on March 18, 2016. James was born in Aquasco, MD on October 13, 1930, one of 10 children of the late Andrew Lee and Agnes Hester Proctor Savoy.

He was employed as a truck driver and he enjoyed many hobbies and interests including playing cards, driving race cars, going to baseball games and spending time with his many friends at Rocks in Aquasco or his friend's party room, affectionately known as "the garage." James played the guitar and often sang, be it with his buddies on a Saturday night or in church the following morning. He was a true character, a larger- than- life legend for many in the community and always the life of the party.

James is survived by his wife of 18 years, Mary L. Holland-Savoy; 12 children; four brothers; five sisters and numerous grandchildren and great- grandchildren. Instead of flowers, it has been requested that memorial contributions be made to the family in James' honor. Arrangements provided by Raymond Wood Funeral Home.