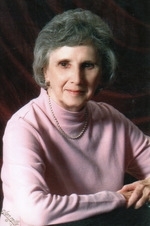 Mary Catherine "Bitsy" Ellis, 78, of Bushwood, MD passed away on March 15, 2016. Born on December 2, 1937 in Greenville, MS she was the daughter of the late Ann Ward Lowry and Charles Taylor Lowry.

Bitsy is survived by her husband Joseph Carroll Ellis whom she married on October 5, 1958 in Greenville, MS. In addition to her husband she is survived by her daughter Ann Ellis D'Ovidio and her husband Dennis D'Ovidio of Bow, NH, her son Joseph Charles Ellis and his wife Lea Carrico Ellis of Bushwood, MD, four grandchildren: Tara Ryan, Kelly Ryan, Christopher Ellis, Malayna Ellis and her sister Patricia Lowry Burney of Diamond Head, MS.

Bitsy graduated from Greenville High School in 1956 and moved to St. Mary's County in 1970 from Arlington, VA. She was the Librarian for Holy Angels - Sacred Heart School in Avenue, MD retiring in 2005.

She enjoyed her family, especially time with her grandchildren, quilting, flower gardening and reading.

The family will receive friends on Monday, March 21, 2016 from 9:00 am ~ 10:00 Am in Sacred Heart Catholic Church, Bushwood, MD . A Mass of Christian Burial will be celebrated at 10:00 AM with Fr. Anthony Lickteig officiating. Interment will follow in the church cemetery.

In lieu of flowers, contributions may be made to Sacred Heart Catholic Church 23080 Maddox Rd. Bushwood, MD 20618. Arrangements provided by Mattingley-Gardiner Funeral Home.