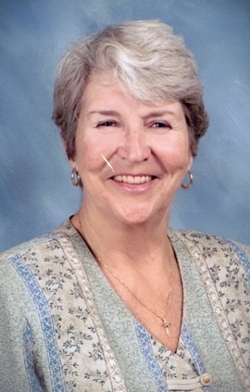 Elizabeth Jane "Betty" Raley, 83, passed away March 14, 2016 at her residence. She was born November 3, 1932 in Washington, D.C. to Harvey Charlton and Dorothy Mae (Addis) Harris. Betty was raised in NW Washington, D.C. and attended public schools there.

She married Clifton Wright Raley on November 3, 1951 and they lived and raised their family in Greenbelt before moving to Calvert County in the mid 1980's, living full time for the past two years in Owings. For over twenty years they had wintered in Sarasota, FL. Betty was employed as a school bus driver in Prince George's County for 25 years. In her leisure time she enjoyed swimming and loved dancing, attending her children's sporting events and riding roller coasters. She also loved spending time with family, especially her grandchildren.

Betty is survived by her husband Clifton, her children Caron E. Sisson of North Beach, Sharon R. Sherbert and her husband Julius of Owings, LouAnne R. Boehm and her husband David of Islamorada, FL and Colleen R. McClair of Huntingtown; grandchildren: Angela Stickell, Wendy Currie, Dennis Miller, Joshua Morehead, Jason Boehm, Marissa and Miranda Yost, Clifton Bridegum and Drew McClair. She is also survived by great-grandchildren: Haylee and Savannah Stickell, Brody Willis, Elizabeth and Ethan Currie, Brooke Boehm, and Colt Bridegum, and a sister Carol Cave of Davidsonville. She was preceded in death by sisters Ardith Ritter and Elaine Walker.

Arrangements provided by Rausch Funeral Home.