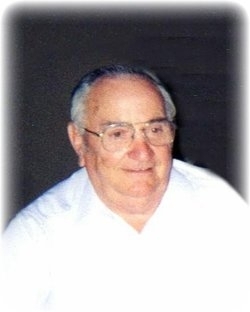 Philip Gale Spencer, 80, of Mechanicsville, MD passed away on March 9, 2016 at his home surrounded by his loving family. He was born on December 8, 1935 in Bluefield, W.V. to the late Joseph H. Spencer and Mable Thompson-Osbourne.

In 1956, Sawdust proudly entered the United States Air Force and served his country until his honorable discharge in 1960. He acquired the nickname "Sawdust" when his coworkers at Andrew's Airforce Base discovered that he was not only an aircraft mechanic but an avid woodworker, as well. He then served with the Air National Guard until his retirement in 1988. From 1988 to 2002, he was employed by St. Mary's County Public Schools as a field trip school bus driver.

On January 20, 1964, he married his beloved wife Dorothy M. Neill at St. John Francis Regis Catholic Church in Hollywood, MD. He enjoyed taking his camper and going on trips. He was an avid bird hunter and trained bird dogs. He also enjoyed playing pitch. He volunteered with Meals on Wheels and was the past president and member of Hollywood Rescue Squad. However, his greatest love was for his family, whom he enjoyed spending time with.

In addition to his beloved wife, Dorothy, Sawdust is also survived by his children Karen Sue Spencer and Joseph P. Spencer, his three grandchildren Jessica Spencer-Quade, Tiffany Spencer, and Taylor Spencer-Davis, his niece Linda Kay Seay of Georgia, his step-sister Vivian Ann "Teeny" Loupe of Louisiana, and DJ Spencer, mother of Tiffany and Jessica. He is also survived by John and Joan Neill, Laverne Huggins, Margaret Neill, and Mickey and Diane Neill.

In addition to his parents, he is preceded in death by his step-mother Della Spencer, his step-father Perver Osbourne, his brother Robert Spencer, his sister-in-law Virginia Spencer, and his nephew Terry Spencer of Bluefield, WV. He is also preceded in death by Howard and Lucille Neill, Charles Neill, Bob Huggins, and Norman Davis, father of Taylor.

Family will receive friends for Sawdust's Life Celebration on Wednesday, March 16, 2016 from 5:00 to 8:00 p.m.at Brinsfield Funeral Home, P.A., 22955 Hollywood Road, Leonardtown, MD 20650. A Funeral Service will be celebrated by Reverend Joy Orlando on Thursday, March 17, 2016 at 11:00 a.m. at Brinsfield Funeral Home. Interment will follow at Joy Chapel Cemetery in Hollywood, MD.

Serving as pallbearers will be Timothy Neill, David Gatton, Mark Bell, Mark Fulton, Gary Quade, and Justin Reichard. In lieu of flowers, please donate to the Leonardtown Volunteer Rescue Squad, P.O. Box 299, Leonardtown, MD 20650 or the Hollywood Volunteer Rescue Squad, P.O. Box 79, Hollywood, MD 20636. Arrangements by the Brinsfield Funeral Home, P.A., Leonardtown, MD.