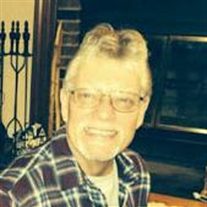 Joseph "Jody" F. Tayman, Jr. of Waldorf, MD passed away on Saturday, February 27, 2016 at the age of 57.

He was the loving son of Joseph Tayman, Sr. and the late Marie Tayman, husband of Patricia Tayman and the brother of Jason Tayman and Lori Carroll. He was the father of Stephanie Nichols, Joseph, III, Erin and Samuel Tayman and grandfather of Alana and Alexa Nichols, and Jocelyn Tayman.

Arrangements provided by Lee Funeral Home.