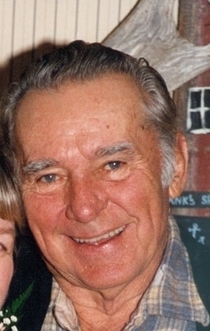 Charles "Charlie" Raymond Chapman Jr., 91, of Cobb Island, MD passed away on February 24, 2016 at his home. Charlie was born in Kensington, MD to the late Charles Raymond Chapman and the late Mattie Barbee Chapman. He is also predeceased by his brother, John Chapman.

Charlie is survived by his brother, Herbert Chapman; wife, JoAnn Chapman; son, Charles R. Chapman, III "Chappie" and his wife, Julie; and grandchildren, Joseph, Luke and Mackenzie Chapman.

Charlie was employed as a Machinist with the U.S. Government. He was proud to have worked on the first artificial heart. He was also a member of the Cobb Island Baptist Church, American Legion, Bel Alton VFW and 4th & 5th District Democratic Club.

The family will receive friends at Arehart-Echols Funeral Home on Fri., March 4, 2016 from 10:00AM to 12:00 Noon; Funeral Service at 12:00 Noon; Interment to follow at MD Veteran's Cemetery, Cheltenham, MD. In lieu of flowers, donations can be made to Cobb Island VFD. Arrangements provided by Arehart-Echols Funeral Home.