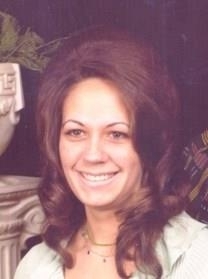 Virginia Ruth Harris, 67, passed away on February 14, 2015.

Virginia was predeceased by her parents, Lewis Carl and Mary Ruth Adell. She is survived by her husband, Tony Harris, her son, Mark Harris, her brother, Larry Adell, her sister, Doris McMaster, and many nieces and nephews.

Family and friends are welcomed for a visitation on Friday, February 19, 2016 from 6pm-8pm at the Huntt Funeral Home, 3035 Old Washington Rd, Waldorf, MD. A funeral service will be held on Saturday, February 20, 2016 at 11am at the funeral home. Interment will follow the funeral service at Trinity Memorial Gardens, 3221 Mattawoman Beantown Rd, Waldorf, MD.

A reception will be held at the Prime Street Grille, 4680 Crain Hwy, White Plains, MD. Arrangements provided by Huntt Funeral Home.