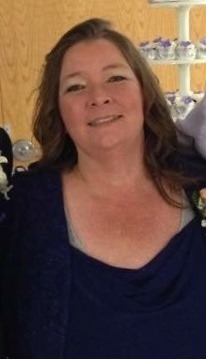 Roseanna Marie "Becky" Rivera, 47, passed away February 12, 2016 at her residence. She was born October 12, 1968 in Prince Frederick to James Leroy, Sr. and Rosemarie (Jenkins) Robinson. Becky was raised in Dunkirk and graduated from Northern High School in 1986. She married Daniel Ray Rivera on September 19, 1988 and they made their home in Dunkirk and Owings.

Becky was employed as a secretary and later owned and operated Cherokee Home Appraisals with her husband. In her leisure time she enjoyed slot machines, computer games and spending time with family, especially her grandchildren. She was also a member of Bayside Baptist Church in Chesapeake Beach.

Becky is survived by her husband Daniel Ray Rivera of Owings; children Justin R. Rivera of Owings and Jesse R. Rivera and his wife Brittany of Dunkirk; grandchildren Dominic and Kaylee Rivera and her parents James Leroy, Sr. and Rosemarie Robinson of Dunkirk. She is also survived by siblings Tammy L. Oliver and her husband John of Dunkirk, Wonda L. Bryant and her husband Jim of Sandwich, MA and James L. Robinson, Jr. of Elizabethtown, TN, as well as five nieces.

Arrangements provided by Rausch Funeral Home.