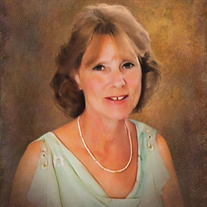 Patricia "Pat" Ann Robey, 62, of Faulkner, MD died February 8, 2016 at her residence with Hospice.

Pat was a Bookkeeper at Seafarers International Union for 26 years and a member of St. Ignatius Catholic Church (Chapel Point, MD). She loved spending time with her family, especially at the beach and her daily out to lunch time.

She was the daughter of Charles Paul Furnari and Jean Marie Foster. She was also predeceased by her sister, Dona Allen.

She is survived by her husband of 46 years, James R. Robey; her daughters, Christine R. Borkoski (Michael) and Michelle C. Simone (Ross); her sister, Valerie Eddy; her grandchildren, Matthew, Anthony, and Tristan; and her nephews, Joseph Furnari and Keith Allen, Jr.

Mass of Christian Burial on Friday, February 12, 2016 at 11:30AM at St. Ignatius Catholic Church (Chapel Point, MD). Interment at Trinity Memorial Gardens in Waldorf, MD. Arrangements by Raymond Funeral Service. Memorials are asked to Hospice of Charles County, 2505 Davis Road, Waldorf, MD 20603.