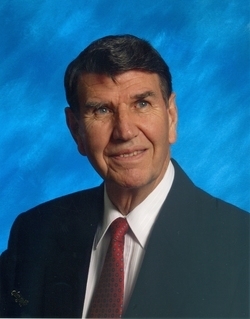 Robert "Bob" Owen Petri, 87 of La Plata, MD passed away on Monday, February 8, 2016. Bob was born in Lynchburg, VA to the late George and Grace Petri. He is also predeceased by his brother, Donald L. Petri; his loving wife, Cecelia McDonagh (Posey) Petri, with whom he shared a long and happy marriage; and his son, Robert O. Petri, Jr.

Bob is survived by his sister, Jacqueline P. Parker; son Ronald Petri; step-children, Francis, Ben, Tom, Dona and John Posey; 16 grandchildren; 12 great-grandchildren; and many nieces and nephews.

Bob enjoyed a long retirement from the Naval Ordinance Station in Indian Head, MD where he worked as an Explosive Technician. He enjoyed being a "Master" gardener, liked to travel and go fishing. He will be remembered for his warm good nature.

The family will receive friends from 2-4PM and 6-8PM on Monday, February 15, 2016 at Arehart-Echols Funeral Home (211 St. Mary's Ave., La Plata, MD); Prayers at 7:30 PM. A Funeral Service will be held at 11AM on Tuesday, February 16, 2016 at Christ Episcopal Church Port Tobacco Parish (110 E. Charles St., La Plata, MD); Interment to follow at St. Ignatius Chapel Point Cemetery (8855 Chapel Point Rd., Port Tobacco, MD). In lieu of flowers, donations can be made in Bob's memory to Richard Clark Senior Center (1210 Charles St., La Plata, MD 20646) or Christ Church Port Tobacco Parish (PO Box 760, La Plata, MD 20646). Arrangements provided by Arehart-Echols Funeral Home.