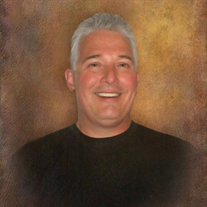 Mark Emery Williams, 54 of Waldorf, Maryland died February 7, 2016 at his residence.

Mark was a Property Manager for 24 years with Boston Properties in Washington, DC and a member of First Baptist Church of Waldorf where he taught children's church for many years. He loved baking and watching movies in his home theater.

He was the son of Gray Lamont Williams and Nancy Ann Severens Williams. He is the father of Adam, Nikki, Jessica, and Samantha Williams and brother of Roy and Scott Williams.

Friends received on Thursday, February 11, 2016 from 9:30AM until time of Funeral Service at 11AM at First Baptist Church of Waldorf, 10045 Bunker Hill Road, Waldorf, MD 20603. Interment at Trinity Memorial Gardens in Waldorf, MD. Arrangements by Raymond Funeral Service. Memorials are asked to First Baptist Church of Waldorf.