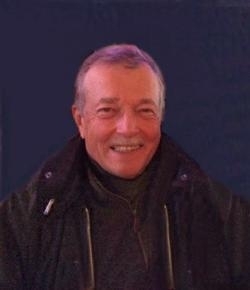 Stanley John Sweikar Jr., 76, of Dameron, MD died suddenly of heart failure on February 5, 2016 at his home with Sandy, his wife, at his side. He was born on August 14, 1939 in Sheboygan, WI to Hildegarde Hilgenberg Sweiker of Manitowac, WI and the late Stanley John Sweikar, Sr.

Stan is a graduate of St. Louis University, Parks College with a BS in Aeronautical Engineering, after which, he entered the United States Navy and served aboard the USS Enterprise until his honorable discharge in 1965. After leaving the Navy, he worked in NYC for Flight Safety Foundation. He then joined Piedmont Airlines in Winston-Salem, NC.

In 1968 he moved to Patuxent River, MD working for DOD in Flight Test Engineering for 44 years. While at DOD, he received an MBA at the Naval Postgraduate School in Monterey, CA in 1979. After retirement he was employed by CSC as the Director of Rapid Engineering Prototyping for six years. He was a volunteer pilot with the Coast Guard doing Search and Rescue missions for many years. He was an Adjunct Instructor at Embry Aeronautical University at the Patuxent River campus for a decade.

On September 20, 1975, he married the love of his life, Sandra D. Sweikar at Trinity Episcopal Church. They celebrated their 40th anniversary last year.

Stan developed a love of flying when he was a young man. He spent his entire career dedicated to flight. He held Private, Instrument, CFI, and Seaplane ratings. He was also a licensed Airframe and Power Plant mechanic. He purchased "Big Red," a Cessna 195 in 1968. He and Sandy "flew the paint off of it" and finished a complete restoration in 2006. He was the owner of Wingfield Airport, and President and CEO of Chesapeake Seaplanes at his seaplane base. They flew the 195 throughout the US, Canada and the Bahamas. He and Sandy also enjoyed their sailboat on the Chesapeake Bay for 15 years.

His memberships include the International Cessna 195 Club, QB's, Society of Aeronautical Engineers, Antique Aircraft Association (lifetime member), Seaplane Pilots Association, the Virginia-Carolina Vintage Airplane Association, and the Potomac Antique Aero Squadron. He was also an active member of St. Mary's Parish.

In addition to his mother and wife, Stan is also survived by his daughter, Sara Sweikar Yolac, her husband, Mehmet of Greenwich, CT and his expected grandson. Also his cousins, Bob Sweikar (Linda) and John Sweikar (Gayle). He is preceded in death by his father.

Family will receive friends to honor Stan on Thursday, February 11, 2016 from 10:00 to 11:00 a. m., with a Funeral Service celebrated by Reverend John Ball at 11:00 a.m., at Trinity Episcopal Church, 47477 Trinity Church Road, St. Mary's City, MD 20686. Interment will follow in the church cemetery.

In lieu of flowers memorial contributions in Stan's name may be made to the Scholarship Fund of the International Cessna 190/195 Foundation, Inc., c/o Barb Johnson, 5920 Eminence Pike, Shelbyville, KY 40065 or online at www.cessna195.org/Foundation/donations.cfm. Arrangements by the Brinsfield Funeral Home, P.A., Leonardtown, MD.