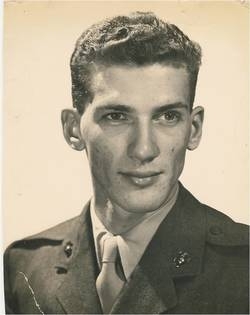 Franklin "Frank" Fuqua Sr., passed away at Charlotte Hall Veteran's Home on February 2, 2016 in Charlotte Hall, Md. at the age of 83. Born October 4, 1932 in Washington, D.C. he was the son of the late Ivan and Evelyn Fuqua.

Frank is survived by his wife, Betty "Mo" Fuqua; daughters Karen Timmons and Renee Fuqua; son Ty Fuqua, (Donna); seven grandchildren, Shaun, Justin, Caroline, Melissa, Michelle, Taylor, and Robert; and four great-grandchildren, Shaun II, Matthew, Chai, and Carter.

Besides his family, and his love of the river, basketball was his passion. Frank was the first All-Prep/All-Met Basketball selection for DeMatha High School in 1950-51. He was a starting big man for the U.S. Marine Corps and first string starter for the University of Maryland. He coached at various high schools and colleges. He was an assistant coach at DeMatha High School under Morgan Wooten, and served as head coach at St. Anthony's and Gonzaga High Schools. He was also an assistant coach under John Thompson at Georgetown University. Frank received a presidential request to travel to Europe where he gave basketball clinics. He worked alongside Dean Smith and Roy Williams for many years at the University of North Carolina at Chapel Hill and the University of Kansas summer basketball camp programs.

Family welcomes friends for a life celebration at 10 a.m. on Saturday, February 13 at All Saints Episcopal Church in Avenue, Md. Rev. Harry Harper will officiate the ceremony. Reception immediately following at 12200 Plater Road, Charlotte Hall, Md. In lieu of flowers, please send donations to All Saint's Episcopal Church, P.O. Box 307, Avenue, Md. 20609. Arrangements provided by Brinsfield Funeral Home.