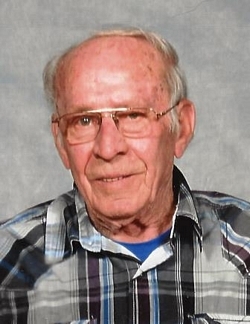 Cecil Edward Wilder, 75, of Lusby, MD died peacefully at his home on Sunday, January 31, 2016. Cecil was born and preceded in death to Camel Lee and Ollie Mae Wilder in Rosehill, VA on October 27, 1940. In 1955 the family relocated to Calvert County. In June of 1964 he was married to Beverly Burton Wilder.

Cecil worked as an automobile mechanic for Dorsey Gray Ford in Prince Frederick, MD for 18 years before leaving to open his own business. He then owned/operated Wilders Auto Repair, on Stoakley Road in Prince Frederick, 22 years. After retiring he moved to Lusby where he co-owned/operated B &C Cab & Courier, Inc., for 6 years, as well as running a small lawn care service.

In his spare time Cecil enjoyed riding motorcycles, playing guitar and just enjoying a cup of coffee and conversation with family and friends. He was known and remembered as a loving husband and father, a good friend and simple, hardworking man with a gentle, giving nature and a heart of gold.

In addition to his parents he was preceded in death by 1 older sister (Dorothy), 2 older brothers (Junior & Colby and 2 grandsons (David & Justin). He is survived by his wife of 51 years, Beverly Wilder of Lusby, and his 4 children, Duane Wilder of Farmington, PA, Daniel (Kim) Wilder of Prince Frederick, Christopher (Judy) Wilder of Lusby and Shannon Wilder-Miller of Lusby. Cecil is also survived 11 grandchildren, 11 great-grandchildren, many nieces and nephews and 4 younger sisters (Maxine, Darlene, Freda and Annie) all of Calvert County, MD.

The family will receive friends on Sunday, February 7, from 2:00 – 4:00 PM at the Rausch Funeral Home, P.A., 20 American Lane, Lusby, MD where funeral services will be held on Monday, February 8, at 11:00 AM. Rev. Walter Beaudwin and Rev. Charles Harrell will officiate. Pallbearers were Ronnie Bowen, Jimmy Gray, Lucas Robinson, Richard "Dicky" Nixon, Henry "Junior" Hardy and Herschel Wilder, Jr.; honorary pallbearers David Miller and Al Posey.

In lieu of flowers, contributions can be made to Calvert County Hospice in his name and memory. The family wishes to express their sincerest appreciation and gratitude to Calvert Hospice and countless family and friends for their prayers and support. Arrangements provided by Rausch Funeral Home.