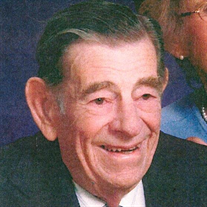 Frank Edwin Douglas, 82, of Newburg, MD passed away at his residence on January 29, 2016. He was born on May 1, 1933 in Baltimore, MD to the late Frank Ernest and Julia Evelyn Schanfelter Douglas.

Frank retired from the Defense Mapping Agency in June of 1988 after 30 plus years of service as a Cartographer. He served in the United States Army form 1954-1956.

Frank was an avid fisherman who enjoyed spending time on the water in his boat "Reeliving". He also enjoyed his time in his workshop, especially woodworking. He was a member of the Unites States Coast Guard Auxillary and the Knights of Columbus.

In addition to his parents he is predeceased by one son, Jeff Balawajder; one brother and one sister. He is survived by his wife of 25 years Virginia E. Douglas; four daughters Debra "Lynn" Negron, Christi Blaney, Carol Erickson and Teresa Hixon Viamonte; nine grandchildren; five great-grandchildren; three sisters; one brother and many dear neighbors and friends.

Visitation will be on Monday, February 8, 2016 from 10:30AM until the time of Mass of Christian Burial at 11:30AM at Holy Ghost Catholic Church, 15848 Rock Point Road, Newburg, MD 20664. Interment to follow at Cheltenham Veterans Cemetery, 11301 Crain Highway, Cheltenham, MD 20623. In lieu of flowers memorial contributions may be made to Hospice of Charles County, 2505 Davis Road, Waldorf, MD 20603. Arrangements provided by Raymond Funeral Service.