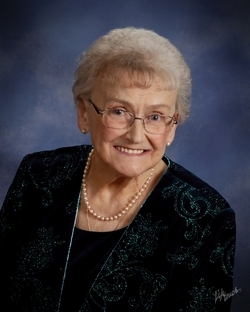 Eleanor Anne Javage Sokusky, 84, a native of Pennsylvania and 17 year resident of Port Republic, Maryland passed peacefully in her sleep and entered into eternal life on January 22, 2016 at the Burnett Calvert Hospice House, Prince Frederick, Maryland.

Eleanor was born July 23, 1931 the eldest of 5 children born to John and Anna (Tolacka) Javage in Wilkes-Barre, Pennsylvania. She was preceded in death by her beloved husband of 40 years, Edward J. Sokusky on September 11, 1997.

She is survived by daughters Teresa Szostek (Richard) of Norristown, PA and Janeen Brock (Michael) of Port Republic, MD; grandchildren Daniel Szostek (Vicki) of Jeffersonville, PA, Jennifer Szostek of Eagleville, PA, and Marisa Brock of Port Republic, MD. She is also survived by a sister, Evelyn DeNorman of Philadelphia, and numerous nieces and nephews as well as many loving friends. In addition to her parents, she was also predeceased by her baby sister, Victoria, and brothers, John and Richard.

Eleanor was a graduate of Little Flower Catholic High School for Girls in Philadelphia in 1949. After graduation, she worked in the business offices of Rohm and Haas. Most of her career accomplishments were with Sears, Roebuck and Company where she worked in Human Resources until her retirement in 1985.

In 1966, Eleanor and Edward relocated their family to Gilbertsville, PA where she enjoyed their woodland home, decorating in Early Americana, gardening flowers and vegetables, perfecting her culinary skills, sewing, and spending time with friends and family. She adored her grandchildren and participated in many activities and travels with them through the years. She had a passion for polka dancing and, most of all, dancing with her dear Edward. She was an active member of St. Mary's Catholic Church, Schwenksville PA., Little Flower Alumnae, the Sears Retirees of Pottstown, and the Lupus Foundation of PA.

Eleanor relocated to Port Republic, MD in 1999 where she became an active part of the community. She volunteered at the Calvert Memorial Hospital and became a member of the St. John Vianney Catholic Church. She participated in many stewardship ministries at the parish as a Lector, Eucharistic Minister, and Pastoral Council advisor. She was a member of the Church's Ladies Club, the Ladies of Arimartheans, and the Cursillo/Ultreya spiritual group. She enjoyed gathering with fellow parishioners for Red Hat Society outings, the comradery of the Calvert Garden Club and spending time with her friends at Bingo. She continued to enjoy cooking, crocheting, and had developed a strong interest in family genealogy.

Eleanor leaves behind a legacy of hard work, love and dedication to her family, friends and faith community. Her spiritual strength in her Catholic faith and kindness to others has been inspirational to others. Eleanor will be deeply missed by all who knew her.

Visitation will be held at 10 a.m. Saturday February 6, 2016 at St. John Vianney Catholic Church, 105 Vianney Lane, Prince Frederick, MD 20678 with a Mass of Christian Burial at 11 a.m. Officiate will be the Rev. Peter Daly. A private family interment will be held at Limerick Garden of Memories, Limerick, PA on Saturday, February 13, 2016.

In lieu of floral arrangements, memorials in her name are welcomed for either the St. John Vianney Catholic Church Food Pantry (105 Vianney Lane, Prince Frederick, MD 20678) or the Burnett Calvert Hospice House (P.O. Box 838, Prince Frederick, MD 20678). Both organizations were important to Eleanor in helping others. Arrangements are being handled by Lee Funeral Home Calvert, of Owings, MD. The family wishes to thank everyone for their support and compassion during this time.