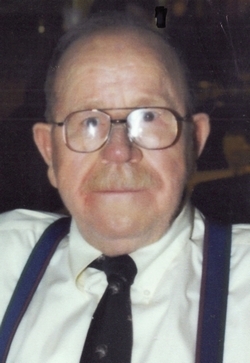 John Dee (David) Choat was born January 25, 1933 in Eddyville, Kentucky. He was one of eleven children born to James Fred and Rosa Viola Elliott Choat.

Raised as a Kentucky/Tennessee farm boy, he was strong and ready to serve his country in 1951 when he joined the US Navy for the Koran War. John rose to the rank of Chief Boatswains Mate. He sailed all over the worked service in many seas and ports. Along the way he earned his GED and took classes at a community college. He was chosen as a Boat Captain during the Vietnam War, one of the few times enlisted men were given command of a vessel. He is a member of the PBR-FVA (Patrol Boat River Forces Veterans Association).

John retired in 1976 and began his third career as a canvas man and upholsterer owning an operating JDC Upholstery and Canvas in Lexington Park, Maryland. Twenty-five years later he again retired and moved to Weatherford, Texas.

John and his wife, Beverly, and their three children enjoyed many years of camping with John and Beve finally getting their dream motor home and traveling over most America, enjoying every one they met and all the scenic views this beautiful country provided.

His greatest joy are his children David and wife Diane Donaldson, Dianne and husband Doug Law, Dan and his widow Cathy Straub and her husband Michael Knight, and grandsons Daniel, Shane, Koob Choat, Benjamin Law and granddaughter Gillian Law. His last living brother is Boyd Richard Choat of Clarksville, Tennessee. There are many nieces and nephews in Clarksville.

The family will receive friends on Sunday, January 31, 2016 from 2:00 PM – 5:00 PM in the Mattingley-Gardiner Funeral Home, Leonardtown, MD. A Funeral Service will be held on Monday, February 1, 2016 at 10:00 AM in the Funeral Home Chapel with Pastor Lori Hays officiating. Interment will follow in Charles Memorial Gardens, Leonardtown, MD. Arrangements provided by Mattingley-Gardiner Funeral Home .