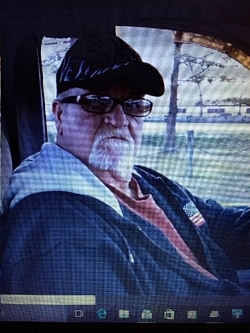 Earl Paul Hall, 66, of North Beach passed away January 25, 2016 at his residence. He was born May 6, 1949 in Prince Frederick to Russell David and Emma Jean (Walton) Hall.

Paul was raised in North Beach and graduated from Calvert High School in 1967. Following graduation Paul served in the United States Army during Vietnam. He worked at Randle Cliffs Naval Research Lab and later as a well driller with Calvert Well Drilling.

In his leisure time Paul enjoyed watching the sunrise over the Chesapeake Bay on the North Beach boardwalk. He also enjoyed playing the lottery, reading and being outdoors.

Paul is survived by his son Paul Lawrence of Cape Coral, FL, mother Emma Jean Hall of North Beach, sisters; Valerie J. Foster of Chesapeake Beach and Lori M. Hall of North Beach. He was preceded in death by his brothers; David O. Hall and Russell D. "Rusty" Hall, Jr.

Arrangements provided by Rausch Funeral Home.