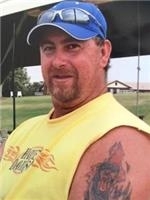 Terry Odell Caddell, 51, of Lusby, MD passed away on Friday, January 22, 2016.

Family will unite with friends for visitation on Friday, January 29, 2016 from 5:00 p.m. - 6:00 p.m. at Briscoe-Tonic Funeral Home, 38576 Brett Way, Mechanicsville, MD. On Tuesday, February 2, 2016, visitation will be held from 1:00 pm - 3:00 pm until time of service at 3:30 pm at Boles Funeral Home, 425 W. Pennsylvania Avenue, Southern Pines, NC 28387. Interment will be at New Home Baptist Church Cemetery, Vass, NC.

Arrangements provided by Briscoe-Tonic Funeral Home.