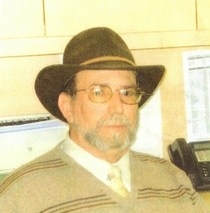 James "Jim" Orazio, 71, of La Plata, MD passed away on January 22, 2016 at home. Jim was born in Latrobe, PA to the late Peter and Domenica Orazio.

Jim is survived by his loving wife, Maureen; son, Bruno Orazio; daughters, Gabriella Orazio, Janine Rennie and Monette Gordon; brothers, Samuel and Peter Orazio; sisters, Patricia Orazio, Justine Queensberry, Theresa Thompson, Rosemarie Rosse, Gloria Swieczkowski and Shirley Orvosh; as well as eight beautiful grandchildren.

Jim was a car salesman at Wes Greenway Subaru & Volkswagen in Waldorf, MD. He brought American football to Glasgow, Scotland with the Glasgow Diamonds American Football Club. Jim loved sports and was a die-hard Steelers fan. He also loved to tell stories and had a tale for every occasion. Jim was very social and made friends easily, keeping them for life. He bent over backwards to help others and will be fondly remembered for his caring and giving nature.

The family will receive friends on February 5, 2016 from 12:00 Noon to 1:00 PM at the Arehart-Echols Funeral Home, 211 St. Mary's Ave., La Plata, MD. A Memorial Service will begin at 1:00 PM, Father Robert Kosty to officiate. Inurnment will be held at a later date. In lieu of flowers and in honor of Jim's memory, donations can be made to The Johns Hopkins Scleroderma Center (5200 Eastern Ave., Suite 4100, Mason F. Lord Building, Center Tower, Baltimore, MD 21224) or to Hospice of Charles County. Arrangements provided by Arehart-Echols Funeral Home.