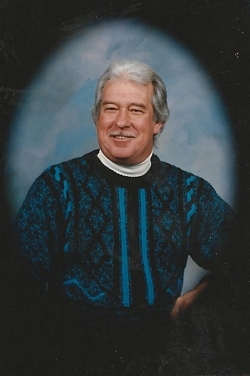 Russell Norman Stallings, 70, of Prince Frederick, Maryland passed away on January 21, 2016 in Prince Frederick, Maryland. Russell was born on April 10, 1945 to Warren and Louise Cochrane Stallings.

Russell was a life long resident of Calvert County and enjoyed spending time with family and friends.

He is survived by his wife Patricia A. Stallings, and his children Jenny Stallings-Thompson of Prince Frederick, MD; Kenneth Sutphin of Prince Frederick, MD; Tammy Wertz of Prince Frederick, MD. He is also survived by his grandchildren Rusty and Scotty Barrett, Amanda and Jessica Sutphin and many siblings.

The family will receiving relatives and friends for a viewing and visitation on Tuesday, January 26, 2016 from 2-4 and 6-8 PM at the Rausch Funeral Home, 4405 Broomes Island Rd, Port Republic, MD 20676. A funeral service will be offered the next day at Rausch Funeral Home at 11:00 AM. Interment will follow the service at St. Paul's Episcopal Cemetery in Prince Frederick, MD. Arrangements provided by Rausch Funeral Home.