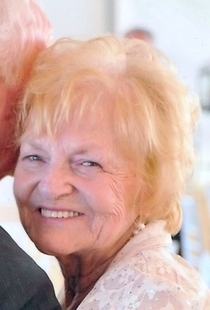 Jeannette Irene Kite, 74, of Bryantown, MD passed away suddenly at her home on January 17, 2016. Jeannette was born on April 14, 1941 in Washington, DC to the late, Joseph and Jeannette Wilson. She was also preceded in death by her daughter, Connie Kite.

Jeannette is survived by her loving husband, Jack Kite; son, John Kite; daughters, Vickie Kite Milburn (Patrick Scott) and Jackie Martin (Eddie); grandchildren, Morgan and Casey Martin; and great-grandchild, Maura Critchfield.

Jeannette worked for the Census Bureau and Southern Maryland This Is Living Magazine. She was a professional crafter and entrepreneur owning her own craft business, God's Creations. She liked calligraphy and was a regular at the local craft fairs. Above all, Jeannette enjoyed spending time with her family and will be missed by many.

The family will receive friends on Friday, January 22, 2016 from 10:00AM to 12:00PM at LifeStream Church of the Nazarene (5105 Leonardtown Rd., Waldorf, MD). A Funeral Service will begin at 12:00 PM with Pastor Vince Crouse officiating. Interment will follow at Trinity Memorial Gardens (3221 Mattawoman-Beantown Rd., Waldorf, MD).

In lieu of flowers, the family would like you to consider making a donation to the Connie M. Kite Nursing Scholarship Fund (c/o CSM, 8730 Mitchell Rd., P.O. Box 910, La Plata, MD 20646). Arrangements provided by Arehart Echols Funeral Home.