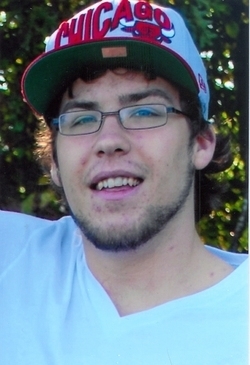 Brandon Scott Tippett, 23, of Bryans Road, Md. passed away at his residence in Bryans Road on January 16, 2016. Born in La Plata, Md. on March 11, 1992 he was the son of Ronald David Tippett, Jr. and Candice Ann Richards Faunce.

Brandon loved all sports, especially football, basketball and baseball. Brandon loved to play playstation, playing cards, and spending time with family, especially his son, Jase. Brandon had a love for food, especially seafood, and he always wanted to feed his family. He enjoyed taking walks, had a love for music, loved the Lord and spent time reading the Bible and taking notes. He was a member of The New Life Church in La Plata, Md.

Brandon was predeceased by his sister, Casey Renee Towers. Brandon is survived by his son, Jase John Colandrea, his father, Ronald David Tippett, Jr., stepmother, Barbara Towers, mother Candice Ann Faunce, stepfather, Henry Selby Faunce, III; brothers, Ronnie David Tippett, Brett Steven Lagana and Chaz David Towers; sisters, Hailey Grace Faunce and Hope Susan Faunce.

Brandon was enjoyed by all of his family and friends and he will forever remain in their hearts.

Family will receive friends for Brandon's Life Celebration Viewing on Monday, January 25, 2016 from 5:00 pm to 8:00 pm at Brinsfield-Echols Funeral Home, P.A., 30195 Three Notch Road, Charlotte Hall, MD 20622. Funeral service will be held on Tuesday, January 26, 2016 at 11:00 AM at Brinsfield-Echols Funeral Home, P.A. in Charlotte Hall, MD with Pastor Aaron Rummage officiating. Interment will follow at Trinity Memorial Gardens, 3221 Mattawoman Beantown Road, Waldorf, MD 20601.

Pallbearers will be: Jamie Kane, John Kane, Jr., Douglas Harris, Timothy Coombs, Jr., Toby Green, Chaz Towers Clinton Padgett and John Lacey. Arrangements provided by Brinsfield-Echols Funeral Home.